I'm busy working on my blog posts. Watch this space!
Please reload
It's just around the corner, but I can't help feeling very nervous about it? It's the first time I've been nervous about a birthday, besides the fact that I can rent a car without having to take out a loan for 7k haha.
I know it's literal death to any human and any artist, but I often compare myself to others. I'm a happy and healthy gal but when you sometimes compare yourself to other people, none of that shit matters anymore. Maybe that's my vice--comparison. Comparison and buying too many dresses. I catch myself googling other actors and comedians to see what age they broke out or landed their first feature film or had some monumental career shift. And a lot of the ones I've looked up have gotten their start at 18 or at some slightly younger age than me. Dammit, I've got to stop googling Gina Rodriguez's career timeline for fuck's sake. 
I often find myself wondering what my life would have been like if I went to a different college. I'm thankful to be a UNLV alum, but honestly, I didn't really try. I didn't try to get into any different college and I didn't try as hard as I should have in college. I wonder what my life would have been like if I applied to NYU or moved out here at a younger age, because a lot of the other actors my age here seem more settled and are thriving. LOOK AT ME FUCKING COMPARING AGAIN. It's such a little demon--you find yourself comparing when you don't even realizing it and that's how it eats away at you? 
But I also realize that there are a ton of actors who get their starts later. People who learn to dance when they're older, people who start taking acting classes at an older age, look at me literally talking about acting at an old age and I'm not even fucking 25 years old yet! I'm so aware that this is a crazy concept--to be afraid that you're not successful enough at 25--but there is literally an entire life ahead of me. I'm not understanding why this is so scary? It's just fear, but maybe I'm just letting it get the best of me right now. 
I guess I should honestly just shut the fuck up about age and stop letting my fear of not being successful bring me to a halt. Because the fear of being unsuccessful... will MAKE YOU be unsuccessful?! The world is an evil place. The irony!!!! Right now, I guess I'll continue to work on letting that fear propel me further and be a driving force. Or I'll also try to quiet it down. I mean... what is success? Is success in my career having a film I'm in be shown in a theater? Because I've done that. Is success going to a red carpet premiere? I've done that (for not my own film hahahah). Is success having a manager and living in New York? Doing that now! ((This is all not to brag, its all peas and carrots, just thinking out loud--its a blog gosh darnit)) 
I'm reading "The Subtle Art of Not Giving a Fuck" and he talks about what success means to the individual. If you keep comparing yourself to another person, you'll never be successful. You could be the fucking guitarist of Megadeth, but you're still not Metallica.  Or you could be kicked out of the Beatles, get married and have kids and be the happiest you've ever been in your life. That's what I'll do. I think I should wipe this slate the fuck clean and just stop caring? Honestly, the only thing that matters is that I'm making meaningful art and having fun with it.  That's all that matters. Sure, IDEALLY I'd be making a living off of it, but that happens with time. I just have to stick to my guns and keep going after it, and I have no doubt that I'll be able to make a living off of this all one day. But success?  I think there are a lot of artists who are never fully satisfied. Who are always hungry and always searching for something else. I think that's part of the beauty of being an artist. You will never feel fully satisfied. You will always never be doing enough. It's so fucking painful, but why else would we continue to subject ourselves to doing this? Our lives are one giant job hunt after another, and I couldn't think of anything better. Maybe comparison isn't the death of the artist, but settling is? Either way, I'd rather not do both right now hahaha. What does the healthy artist look like, though? I feel like we all have this huge black pit in our tummies that we're all trying to cover up and heal through our mediums. Jeez when did this become a full on existential crisis blog post hahaha. 
//Either way--moral of the story is that I have this worry that has been shadowing me for a few years now at the highest peak it's been. But I'm trying to not give a fuck about it. I'm trying to define success on my own terms, what it means to me personally, and I will continue to grow as an artist and as an individual. Sure, I'm a little nervous, but somebody once told me that if I wasn't at least a little nervous right before I perform, that I'm not doing it right. So, huzzah!  
But my dear friends who are 25+, do you mind sharing some cool stories about being 25 and up, or any dope ass quarter century advice?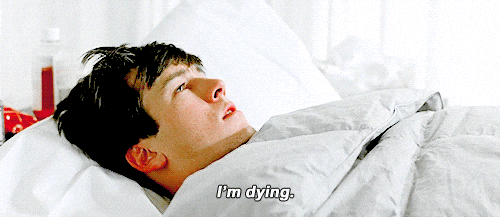 Please reload